Brain in shape
ProxyQB is a neurorehabilitation system for remote therapy consisting of interactive neurorehabilitation cubes that, together with a tablet and web application, create personalized cognitive rehabilitation tasks.
ProxyQB is an intelligent neurorehabilitation system
We rely on real clinical experience from the healthcare environment, current knowledge about the functioning of the brain, IT and biomedical technologies.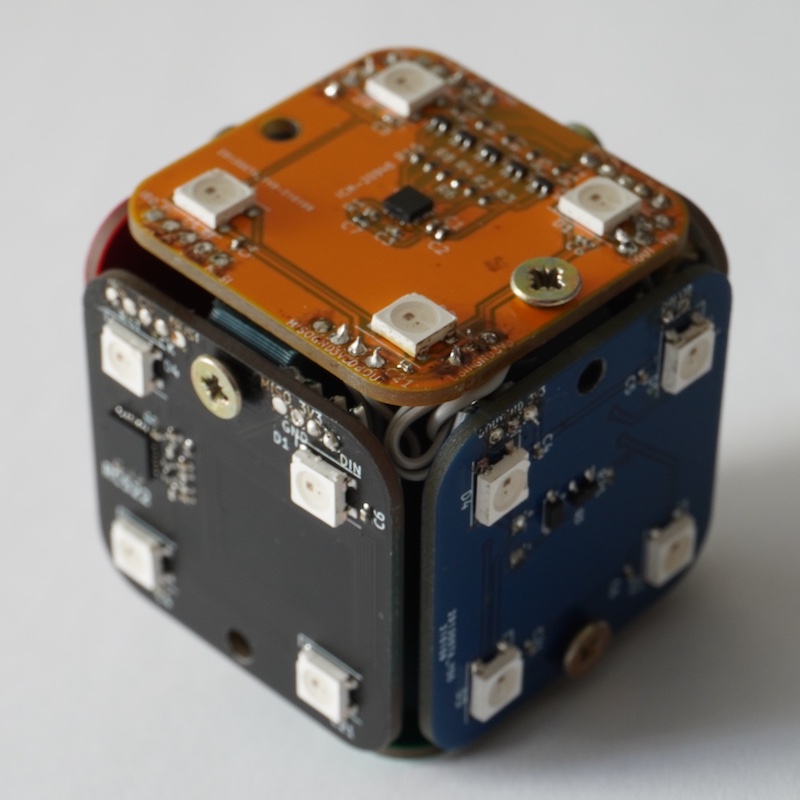 Top Notch Technology
The solution consists of both software and specialized hardware, which makes it suitable for fine motor and cognitive rehabilitation.
Compactness
Our device is compact and the patient can use it at home, so it is able to help from the early stages of treatment.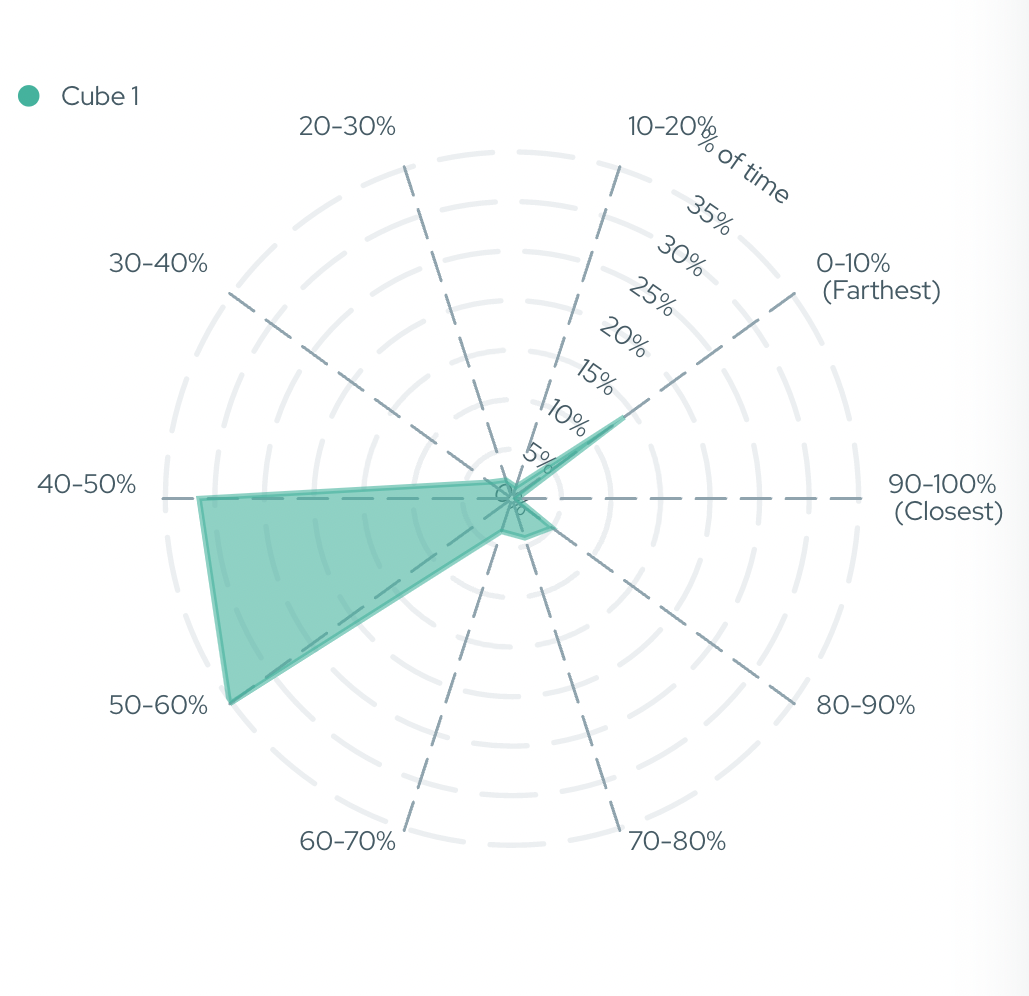 Data analysis
Thanks to the online connection, the doctor is able to remotely evaluate the patient's results in real time and adjust their rehabilitation plan as needed.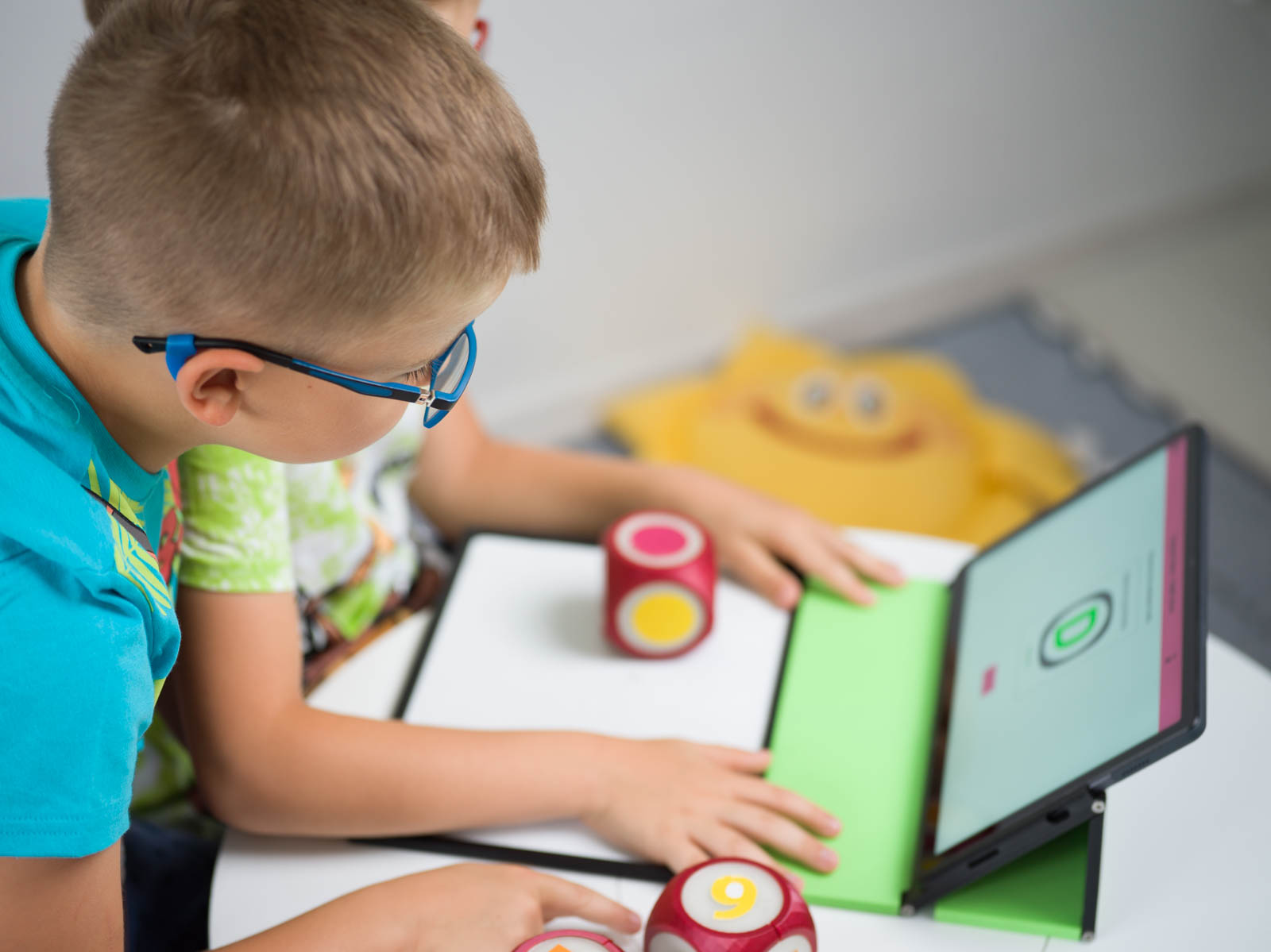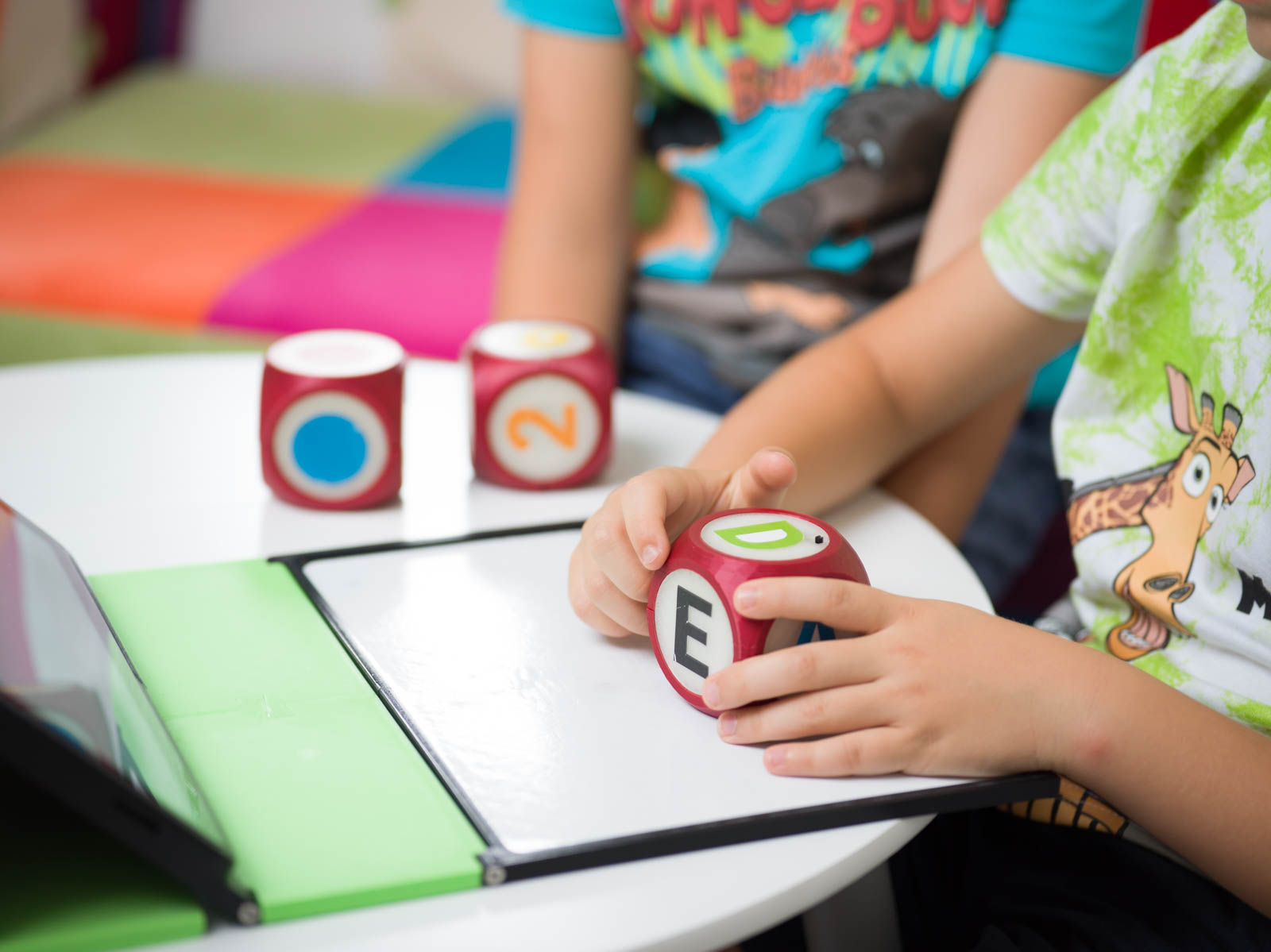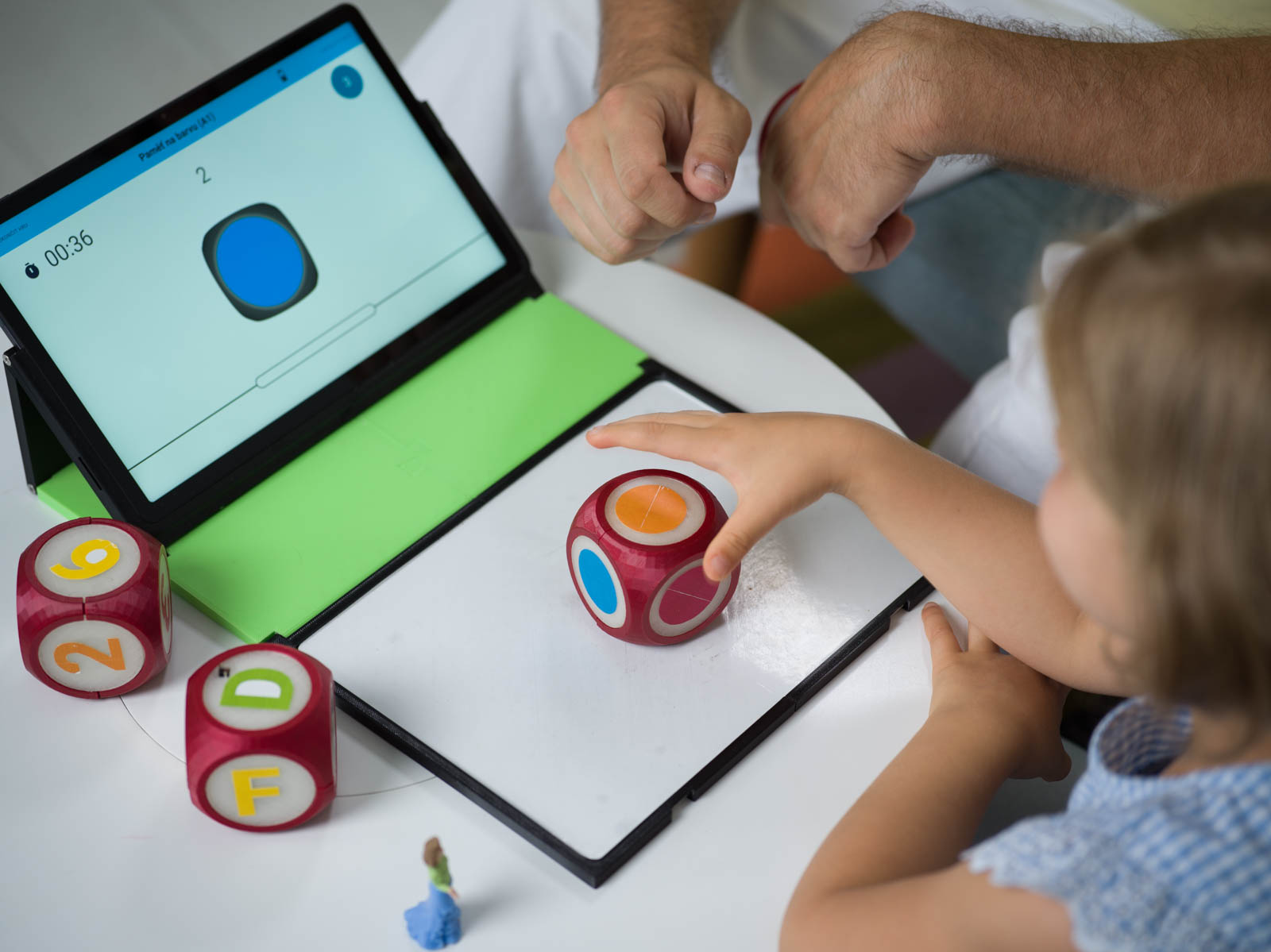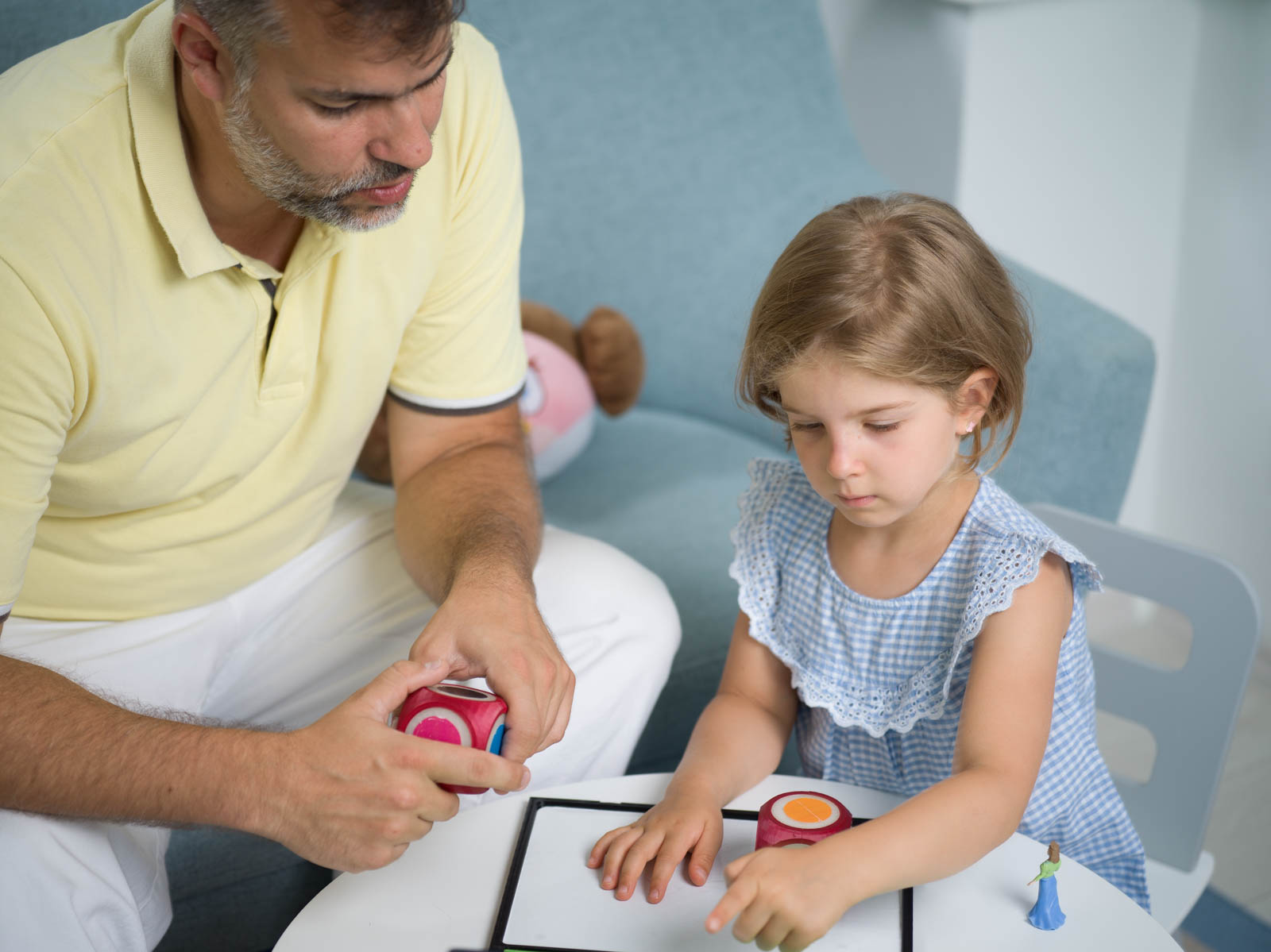 What do we solve
Traumatic brain injuries (TBI), strokes and neurological disorders in people of active age are a significant public health, medical and societal challenge worldwide. Due to the long-term nature of disability, especially after TBI or stroke, and their unstable nature, these patients were considered chronically disabled with a lower quality of life. In order to prevent chronic consequences of disorders, early, long-term, continuous, targeted and comprehensive neurorehabilitation is highly necessary for patients. A comprehensive approach from the early stages of onset to return to everyday life needs to be ensured.
Rehabilitation briefcase
Includes a set of rehabilitation cubes, several sets of interchangeable sides for each cube, and a tablet. The cubes are 6 cm large, light and at the same time durable, made of modern and safe materials, so they can handle both rough handling and biting by the smallest.
The briefcase is designed to be able to work with six main cognitive areas (attention, executive functions, learning and memory, speech, psychomotor functions, social cognition) as well as their subdomains. Thus, neurorehabilitation no longer requires a large box of incompatible aids, one small case is enough.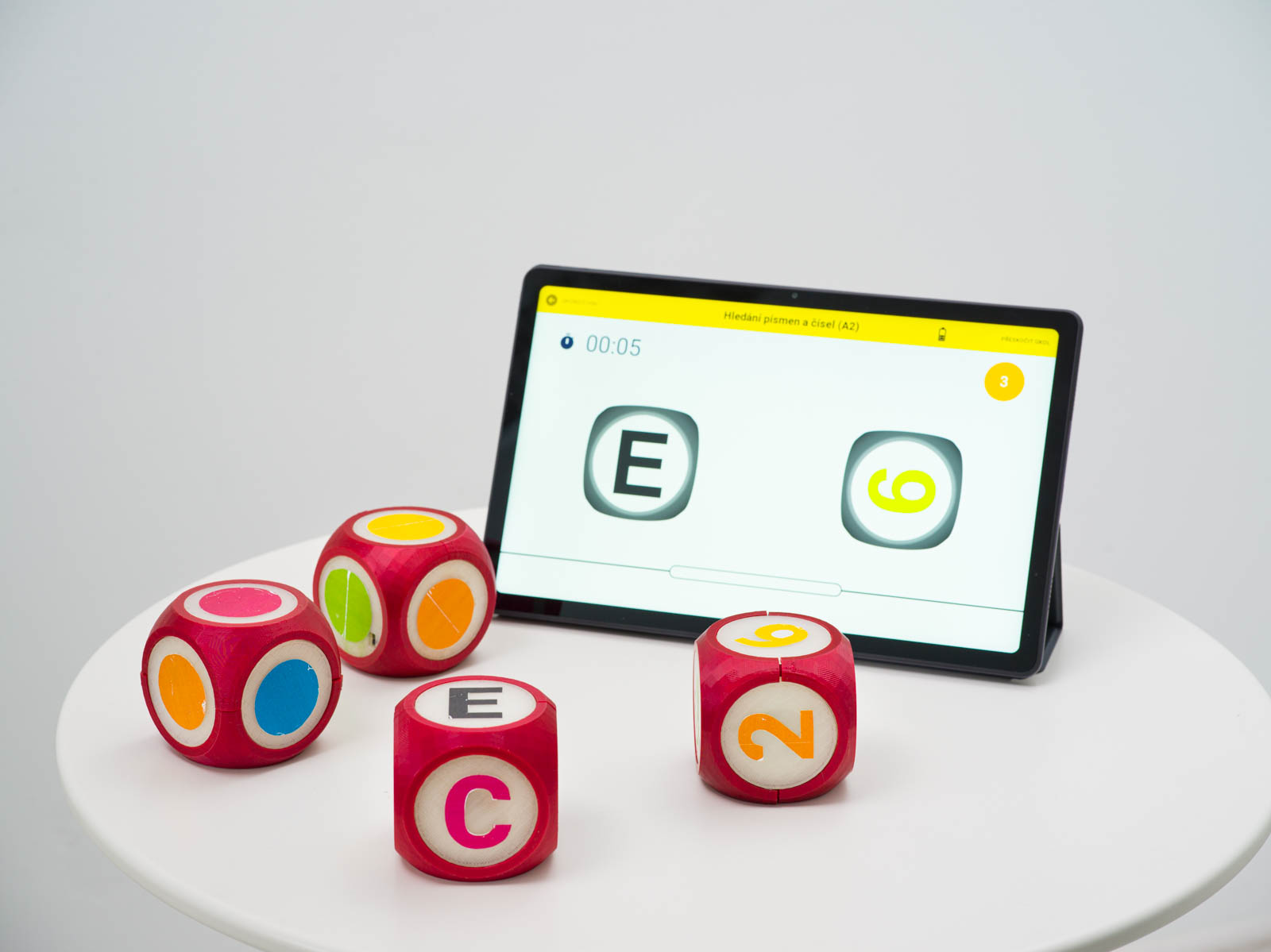 Contact Us
We are looking to go public in summer 2023.
Do you want to be the first who will try it ?